Meet Our Staff
Our dedicated staff are here to provide support, compassion, and information to help you through your journey of grief and the celebration of your loved one's life.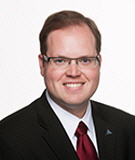 Kyle Trimble
Kyle Trimble is a 2006 Cum Laude graduate of Missouri State University where he received the Bachelor of Science degree in Business Administration with an emphasis in Business Management. Kyle is an honors graduate of Kansas City Kansas Community College where he received an Associate of Arts degree in Mortuary Science.

He is a member of the Cathedral of St. Joseph and the Bishop Michael F. McAuliffe Knights of Columbus Council 12992.

Kyle serves on the Special Learning Center Board of Directors; the Special Learning Center Foundation Board; and the Missouri River Regional Library Foundation Board.

He is a licensed funeral director and embalmer in the state of Missouri.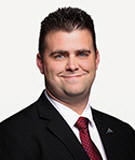 Cody Steven Volkart
Cody Steven Volkart is a licensed Missouri funeral director and a 2017 graduate of Dallas Institute of Funeral Service. In addition to his service at Scrivner-Morrow, Cody is continuing his studies to become a licensed embalmer.

A resident of California, Missouri, Cody is an active member of the community and his home parish, Annunciation Catholic Church. He serves as a volunteer firefighter for the California Rural Fire Protection District, a volunteer for the Moniteau County Fair, and is a past committee member of the American Cancer Society's Relay for Life in Moniteau County.